Technology
Pomp Casing
Tokyo Titanium has a coherent system from materials, processing, through to development. Based on our accumulated experience of more than thirty years, we are able to meet customers' needs. The coherent system results in short delivery times and high quality control.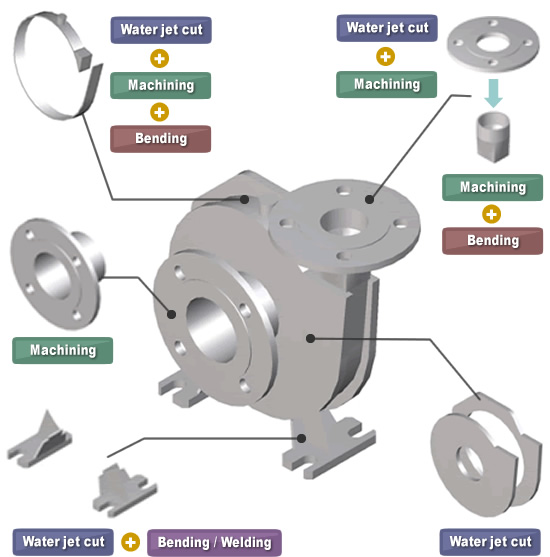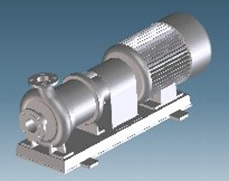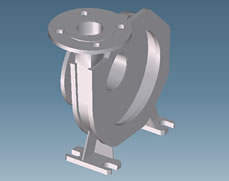 Compared to the conventional casing made by casting, our pump casing made by plate metal welding is suitable for small lot production since a mold is unnecessary. Regarding materials, a small amount of material is used in our method compared to one made by casting. Short delivery time and low cost are available even for orders of a single piece.
Tokyo Titanium knows various methods of processing because of its longstanding business in the titanium field, offering best solutions for our customers. Our design engineers make a blueprint and complete the offer. This is the Tokyo Titanium style!