Medical device
Diverse processing technology
Titanium is biocompatible with the human body and is widely used in the medical field all over the world.
Tokyo Titanium provides various titanium medical devices with ultra-precision processing technology and long years of experience.
*
We are acquiring the ISO13485 certificate to promote medical devices at the moment.

Our Medical Device Product Sample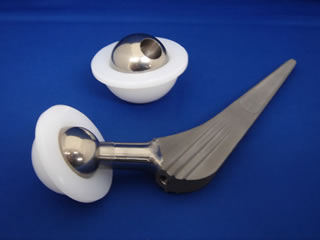 Titanium artificial femoral head
A conventional titanium artificial hip prosthesis has to be removed and changed with a new one in 20-30 years because abrasion occurs between the femoral head and polyethylene hip cup. Now, Tokyo Titanium is proud to have developed a titanium artificial femoral head that aims at 0% abrasion so that removal of the hip prosthesis is unnecessary. It has been realized via a collaboration with Saitama City and Saitama University.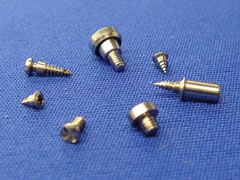 Dental implant(Ti6-4ELI)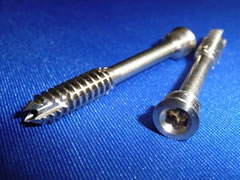 Bone screw(Ti6-4ELI)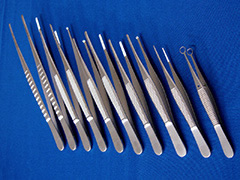 Tweezers(CP)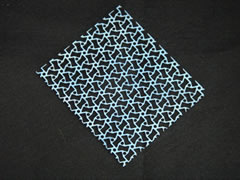 Scull fixation plate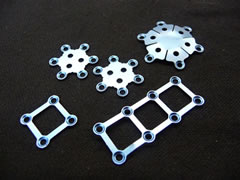 Scull fixation plate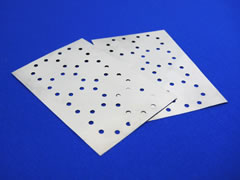 Implant for animals(t30μm sheet)